All rentals require a security deposit which varies depending upon the length of stay and is charged to your credit card at the time of your reservation.
The balance on your reservation is due one month before your arrival and will be charged to your credit card on that day.
There is a non-negotiable administration fee of $100 on all reservations.
There is an additional pet fee per dog and a deposit on homes that allow pets. (See Pets Policy for details.)
Prices are subject to change without notice. There are no refunds on rates that changed after the date your reserved your rental.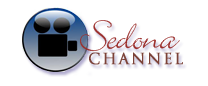 Sharing Everything Sedona and Arizona