Did you stay in one of our Sedona Vacation properties?
We'd love to share your experience with others. Writing about your stay helps others decide which property may suit their group dynamics and offers the desired amenities and location they may be looking for in a vacation home in Sedona.
Remember to include the name of the home you stayed in and dates of your visit. Thank you.*
*Your full name will not be included on your review or photos and videos. If you desire credit for photos/videos we will gladly include. Just let us know.
Thanks for Sharing Your Sedona Experience!
We'd be happy to link your review to any images and videos you share on a blog, Flickr or Facebook, pin in Pinterest or upload to YouTube. Just send us the address to link to.*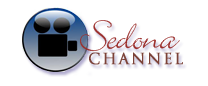 Sharing Everything Sedona and Arizona