4+ Bedroom Sedona Vacation Rentals
Narrow Your Search: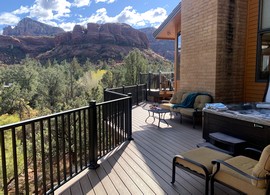 Enjoy expansive red rock views from inside and out from this perched up-high spacious four-bedroom home. All will enjoy this private retreat in a quiet residential Sedona area that's just a short walk to Broken Arrow and Margs Draw trailheads.
4 Bedrooms, 3 Baths
Sleeps 8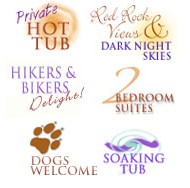 Perched up high for superb red rock views, this beautifully decorated home offers lots of super outdoor spaces to enjoy while providing spacious and comfortable Uptown Sedona accommodations. An in demand property, so reserve early!
4 Bedrooms, 3 Baths
Sleeps 8