3 Bedroom Sedona Vacation Rentals
Narrow Your Search:
Enjoy quiet, outdoor spaces with wonderful red rock views from this super comfortable property in Uptown Sedona. Take a soak in the hot tub, barbecue a feast and sit back while enjoying sunrises and sunsets on the red rocks in two directions. Copper Star is thoughtfully decorated, providing comfort and style throughout. It's easy to feel right at home while visiting this unique Sedona retreat.
3 Bedrooms, 2 Baths
Sleeps 6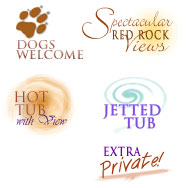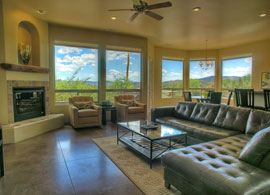 Come home to a beautiful West Sedona location! Enjoy stylishly contemporary interiors while being wowed by a wide angle wilderness view from the main floor open concept living space and master suite. Let your Sedona experience begin!
3 Bedrooms, 3 Baths
Sleeps 6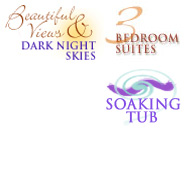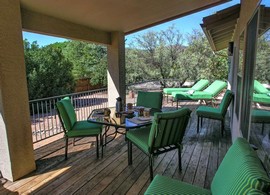 Spacious home in quiet Village of Oak Creek neighborhood, Terra Nova offers perfect accommodations for those seeking comfort and style at a price that won't break the budget. Life is good at Terra Nova!
3 Bedrooms, 2 ½ Baths
Sleeps 6